Metropole360 BrochureBuilder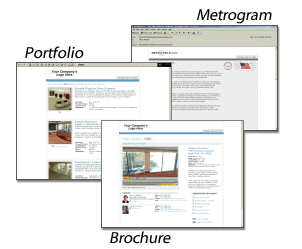 Click to view Brochure.
A Real Estate Friendly Online Property Marketing Solution
Even the best pictures need to be put in context; this is especially true for selling or leasing properties. Using the Metropole360 Brochure Builder, you package your 360° photographs into an interactive Brochure complete with property and photo descriptions, logo and branding, contact information, PDF flyers, CAD drawings, floor plans, maps and more. Creating a Metropole360 Brochure is as simple as typing a form. The Brochure Builder platform automatically collates the information you enter into a comprehensive and professional Brochure. You effortlessly create multiple listing Portfolios and e-mail Metrograms to instantly transport buyers from their inboxes to your properties worldwide. As prospective clients visually walk-through the properties, their excitement builds. Our reporting tools convey which prospects are most interested. In a matter of minutes from camera click to e-mail transmission, you close the deal.